New Patients at Superior Chiropractic & Rehab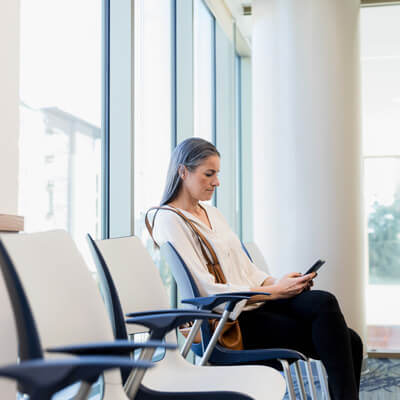 You can look forward to being treated like a member of the family at Superior Chiropractic & Rehab. We recommend wearing loose-fitting clothing so that Dr. Brad has access to your low back, shoulders and neck during your examination. Also, please remember to bring your identification and insurance card if you'll be using insurance.
Your First Visit
When you arrive, Dr. Brad will greet you and make you feel welcomed. We'll have some new patient paperwork for you to complete, and then you'll sit down with Dr. Brad to talk about what's going on with your health, how long your current problem has persisted and what your goals are for care.
Next, Dr. Brad will conduct a thorough examination including a digital posture assessment to locate the root cause of your aches and pains. If it's clinically appropriate, he'll perform a light adjustment or provide other therapies at this visit.
Plan to be with us for about an hour.
Your Second Visit
This is the visit where we explain everything. We'll let you know what's going on anatomically and biomechanically, based on your physical exam results and the digital posture analysis. We'll explain how chiropractic care works in a general sense and go into your recommended care plan step-by-step.
We'll also go over your insurance benefits, if you're using insurance, and all other financial and care plan options. Dr. Brad will make his professional recommendation for care, and then it will be entirely up to you how you wish to proceed. If you'd like to begin care immediately, we can start at this visit.
This visit is also about an hour.
Paying for Care
We are in-network with many insurance plans, including Medicare. We also accept CareCredit®, HSAs, FSAs and major credit cards. Our new patient Discovery Visit is just $25 for your consult, exam, digital posture analysis and movement screen, adjustment if appropriate and report of findings. This entire fee is donated to a local charity.
Find Out How Good You Can Feel
Contact us today to book your Discovery Visit. The health you've been seeking is within reach!
CONTACT US
---
New Patients at Superior Chiropractic & Rehab | (618) 844-1993